2020 Resilience Conference
March 21, 2014
The Hunger Project invites 2020 Conference Participants to see resilience-in-action at the Debre Lebanos epicenter in Ethiopia – one of 120 epicenters across Africa, mobilizing nearly 2 million Africans in a process of gender-focused, integrated rural development.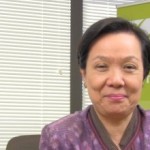 March 4, 2014
Emorn Wasantwisut, Vice President of International Relations and Senior Advisor of the Institute of Nutrition at Mahidol University, discusses resilience as an indicator of development and reflects on resilience-building needs and experiences in Thailand.
February 18, 2014
Hans-Joachim Preuss, Managing Director of Deutsche Gesellschaft für Internationale Zusammenarbeit (GIZ), describes some of the shocks that countries are facing and calls for learning from traditional forms of coping to build resilience at the community level.
Latest from .INFO
April 24, 2014
By Sheri Arnott, Senior Policy Advisor Food Assistance/Food Security, Food Programming and Management Group, Sustainable Health, World Vision International
April 24, 2014
This new publication Cows, missing milk markets and nutrition in rural Ethiopia by John Hoddinott et al looks at the dairy sector in rural Ethiopia and considers the nutritional impacts of cow ownership on households.
April 24, 2014
A new research brief from Transform Nutrition Strengthening public health nutrition in India has just been published. Written by our partners Public Health Foundation of India this briefing summarises recommendations from their research for the role of higher education in tackling malnutrition in India.