2020 Resilience Conference
March 21, 2014
The Hunger Project invites 2020 Conference Participants to see resilience-in-action at the Debre Lebanos epicenter in Ethiopia – one of 120 epicenters across Africa, mobilizing nearly 2 million Africans in a process of gender-focused, integrated rural development.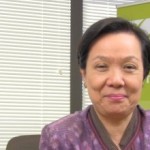 March 4, 2014
Emorn Wasantwisut, Vice President of International Relations and Senior Advisor of the Institute of Nutrition at Mahidol University, discusses resilience as an indicator of development and reflects on resilience-building needs and experiences in Thailand.
February 18, 2014
Hans-Joachim Preuss, Managing Director of Deutsche Gesellschaft für Internationale Zusammenarbeit (GIZ), describes some of the shocks that countries are facing and calls for learning from traditional forms of coping to build resilience at the community level.
Latest from .INFO
April 16, 2014
PRESS RELEASE: Washington D.C., April 16, 2014. Global policymakers, meeting in Kigali earlier this month at the 2nd Global Conference on Biofortification, committed to making biofortified nutritious foods more widely available in order to improve nutrition and health for millions of people around the world. These foods include staples, such as bean, sweet potato, cassava,read more
April 16, 2014
Hello, and welcome to the IFPRI Uganda Strategy Support Program's weekly news digest. This weekly collection of recent news articles related to agriculture in Uganda is compiled from online news sources. We also include links to recent publications on agricultural and policy-related research topics pertinent to Uganda. In news this week, we report on Uganda'sread more

April 15, 2014
Join @FarmingFirst and @IFPRI experts at 10am (EDT) April 16 on Twitter to discuss building resilience for food and nutrition security